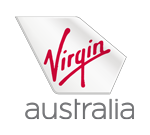 Travel Agents Refund Request Form
Important Information
As you may be aware, Virgin Australia has entered into voluntary administration. Our business operations are continuing, including our limited domestic schedule, cargo and charter services.
We have temporarily paused issuing refunds while we wait for direction from the administrator.  As a result, refunds cannot be processed via GDS and/or ARC IAR. 
If you would like to request a refund, please complete this form. We will be in touch with further information shortly.