Flying during this time | Coronavirus Customer Hub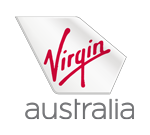 COVID-19 (Coronavirus)
Customer Hub
Flying during this time
Domestic and international travel has been heavily impacted, and as a result we've had to make some temporary changes to our services in the interest of our guests, our team, and the community. We'll do our best to keep you informed as the circumstances change, so please continue to check back here for the most up to date information.
Temporary changes to our service
To ensure that flying with us remains safe and comfortable during this time, we've made some temporary changes to our service. We appreciate your understanding as we navigate this situation.
Virgin Australia-operated Domestic Lounges
Virgin Australia's Adelaide, Brisbane, Gold Coast, Melbourne, Perth and Sydney lounge have re-opened. However, due to changing border restrictions, our lounges are operating on reduced hours. Please contact the lounge directly on 1300 287 202 for the most up-to-date opening hours.
Inflight service and seating
We have reduced our inflight catering to reduce contact between guests and our crew during the COVID-19 pandemic.
Business cabin: Each guest will receive a snack box containing a selection of delicious pre-packaged foods appropriate to the time of day. A range of hot and cold drinks, including beer and wine, are available on all flights.
Economy cabin: A complimentary snack and water will be offered on all flights. The sale of food and beverages onboard has been temporarily paused.
Inflight WiFi
Please also be advised that WiFi is currently unavailable onboard. We recommend you download the Virgin Australia Inflight Entertainment app prior to your flight so you can access our selection of entertainment or ensure you download your own shows and music prior to your flight.
Domestic travel restrictions
We recommend all passengers travelling to check the latest information and advice on the relevant Government websites. The Australian Government information is available at the Border Force website, Department of Health website and Smartraveller.
Travelling to Australia
The Australian Government has announced that all incoming passengers to Australia will be required to self-isolate in government-approved facilities such as hotels for 14 days before returning to their home or residence. Passengers will self-isolate in a government-approved facility in the destination or port where they disembarked their international flight. Passengers will not be allowed to transit on a domestic flight to reach their home state until they have completed their period of self-isolation upon arrival. You can find more information from the Australian Government here.
Entry to Australia is prohibited for non-Australian citizens and non-permanent residents.
Both of the above measures are indefinite, and you can find more information, including a list of exemptions, on the Smartraveller and Border Force websites.
Travelling within Australia
Please be advised that various restrictions are in place across Australia which may impact your interstate travel. As these restrictions continue to evolve, we encourage guests to visit the latest information for each State and Territory on their respective Government website prior to their travel. Additional health screening measures may take place prior to departure and upon arrival.
Our interactive map can be used to help you plan your upcoming journey with Virgin Australia as interstate travel resumes.
You can also check restrictions in all states and territories using the COVID-19 Restriction Checker.
International schedule
Virgin Australia's limited international flight schedule is subject to ongoing international border closures, Government restrictions and operational limitations.
Virgin Australia's international network is being reviewed on a continual basis, and any decisions to cancel future flights will be made in response to several factors impacting travel. If any changes are made to upcoming flight schedules, Virgin Australia will contact guests impacted by these changes.
Guests should continue to check the status of their upcoming flights as it gets closer to the travel dates. View more information about changing or cancelling flights.