Flying during this time | Coronavirus Customer Hub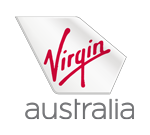 COVID-19 (Coronavirus)
Customer Hub
Temporary changes to our service
To ensure that flying with us remains safe and comfortable during this time, we've made some temporary changes to our service. We appreciate your understanding as we navigate this situation.
Minimal network schedule
We are proud to support returning passengers home and enabling essential travellers to continue flying during this time, as well as maintaining important freight links into and across the country by operating 320 domestic flights per week by 6 July 2020.
View schedule
Onboard Health and Safety
The safety and wellbeing of our guests has never been more important to us. That's why we're implementing changes to our customer journey to minimise risks associated with COVID-19, and to help our guests feel comfortable and confident when flying with us.
Find out more
Domestic travel restrictions
We recommend all passengers travelling to check the latest information and advice on the relevant Government websites. The Australian Government information is available at the Border Force website, Department of Health website and Smartraveller.
Travelling to Australia
The Australian Government has announced that all incoming passengers to Australia will be required to self-isolate in government-approved facilities such as hotels for 14 days before returning to their home or residence. Passengers will self-isolate in a government-approved facility in the destination or port where they disembarked their international flight. Passengers will not be allowed to transit on a domestic flight to reach their home state until they have completed their period of self-isolation upon arrival. You can find more information from the Australian Government here.
Entry to Australia is prohibited for non-Australian citizens and non-permanent residents.
Both of the above measures are indefinite, and you can find more information, including a list of exemptions, on the Smartraveller and Border Force websites.
Travelling within Australia
Please be advised that various restrictions are in place across Australia which may impact your interstate travel. As these restrictions continue to evolve, we encourage guests to visit the latest information for each State and Territory on their respective Government website prior to their travel. Additional health screening measures may take place prior to departure and upon arrival. 
You can also check restrictions in all states and territories using the COVID-19 Restriction Checker.
Virgin Australia-operated Domestic Lounges
Our lounges are temporarily closed and we are continuing to assess their re-opening as travel restrictions ease. We look forward to welcoming you back soon.
Coronavirus cases onboard
We understand some guests may be concerned about recent flights where a passenger has been confirmed to have coronavirus. We are working closely with the relevant health departments, who will to contact  any guest directly who may be considered at risk of contracting the virus. 
Please be assured that the risk of transmission in Australia remains low and if you're not contacted by the health department it means you are not considered to be at risk.
If you require further information about coronavirus, please call Coronavirus Health Information Line on 1800 020 080.
If you are experiencing flu like symptoms and are concerned about your health, please call the Healthdirect hotline on 1800 022 222.
If you would like to confirm if you were onboard a flight where another passenger has tested positive to coronavirus, please contact your relevant State health department or visit their website via the links below: