Health and wellbeing | Coronavirus Customer Hub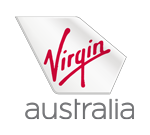 COVID-19 (Coronavirus)
Customer Hub
Your peace of mind is our priority
At Virgin Australia, the safety and wellbeing of our guests has never been more important to us. That's why we've implemented changes to our customer journey to minimise risks associated with COVID-19, and to help our guests feel comfortable and confident when flying with us.
We have increased focus on social distancing measures, increased hygiene and personal protection in our experience, and we continue to work with other industry members, airports, governments and health experts to regularly review and update our policies and procedures as required.
Whilst flying may look a little different at the moment, our commitment to our guests hasn't changed. As we navigate through these changes, please be patient and kind to our crew and each other, and allow a little extra time on your journey.
Continue reading for detailed information on our health and wellbeing processes, or explore our Health & Wellbeing video series where we answer common questions about our COVID-19 practices below.
Throughout your journey with us
Before you fly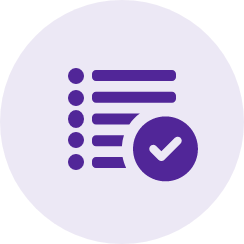 To comply with government regulation, guests should ensure they, or their travel agent, have provided their correct and up-to-date contact details at the time of booking, or prior to commencement of travel.
Information will be sent to guests prior to travel containing information on what to expect when flying.
In addition to this you can now provide your contact tracing details to us directly via our contact tracing form. Contact tracing allows government officials to quickly identify and trace people as part of the response to COVID-19. It's an important step to help stop the spread and keep ourselves and each other healthy.
We encourage all guests to download the Australian Government's COVIDSafe app before travel, to improve the ability of health authorities to contain the spread of COVID-19.
We recommend you arrive at the airport a little earlier than you normally would, and please - stay home and do not fly if you feel unwell.
Please note that many hand sanitisers contain flammable liquids as the antiseptic, so before you fly we encourage you to familiarise yourself with restrictions on the quantity permitted to be carried onboard.
A single item must not exceed 500ml with the total of all toiletry items per guest, including aerosols and perfumes, not exceeding 2 litres. This limit applies to items carried in both carry on and checked baggage, on domestic and international flights. More information is available on our dangerous goods page.
Check in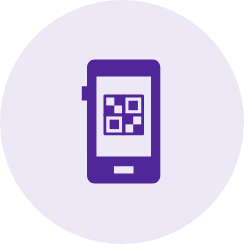 A pre-departure COVID-19 health acknowledgement has been implemented as part of the check-in process, which all guests will be required to complete in full.
To limit face-to-face interaction, we encourage all guests to check-in online wherever possible, using the Virgin Australia app, or via the Virgin Australia website.
At the airport, our self-service kiosks at major ports are being sanitised regularly, and you will notice that some of our kiosks have been closed to help observe social distancing. If you need assistance to check in, our friendly ground crew will be happy to help.
At the airport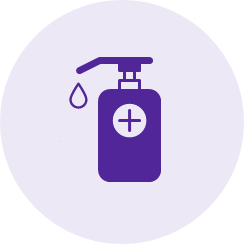 We are working with airports to ensure social distancing measures are applied throughout the terminals as well as hand sanitiser and enhanced sanitisation of security screening points. Some airports may also conduct their own pre-flight health screenings.
Cash will no longer be accepted as a form of payment at the airport. We accept Visa, Mastercard and American Express credit and debit cards.
Boarding and disembarkation
When boarding a flight, guests are encouraged to maintain social distance and scan their own boarding passes to reduce unnecessary contact.
To further help maintain social distance boarding and disembarkation may be staggered into zones. Please listen carefully to announcements and follow crew instructions.
Face masks are required to be worn in Australia airports and on all domestic Australian flights, except in limited circumstances. Spare masks are available at the boarding gate and onboard. Further information on passenger face masks.
Cabin air quality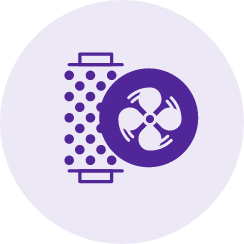 Our jet aircraft are fitted with High Efficiency Particulate Air (HEPA) filters, which have a similar performance to those used in medical environments and industrial clean rooms. These are effective at removing more than 99.9% of microbes from the air.
Protective features such as directional airflow, high seat backs between travellers and ongoing intake of fresh air from outside ensure flying continues to have an extremely low risk of contributing to transmission of COVID-19.
International evidence supports very low risk of COVID-19 transmission inflight and the risk of contracting the virus on an aircraft is low.
Inflight service and seating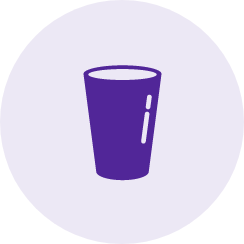 As of 25 March 2021, we have updated our food and drink offering on all flights.
Guests who have purchased an Economy fare will continue to receive complimentary water, tea and coffee. Complimentary food will no longer be provided to guests who purchase our Economy class fares. A variety of food and drinks will be available for purchase from our onboard menu. Business class guests will be offered a plated meal from our new Business class menu.
For flights within Western Australia and between Perth and Darwin, an onboard menu will be available from Tuesday 30 March 2021. Until this date, guests in Economy Class will continue to receive a complimentary snack.
As many airports also have reduced food and drinks offerings during this time, you're welcome to bring your own food and non-alcoholic drinks with you for your flight.
Wherever possible we will try to keep an empty seat between guests travelling alone, however, this may not always be possible. Guests are asked to avoid unnecessary movement around the cabin and avoid gathering in the aisles.
We have special safety protocols in place for any guest who may exhibit COVID-19 symptoms on a flight, and we will work with health officials if that happens.
Supporting healthy flying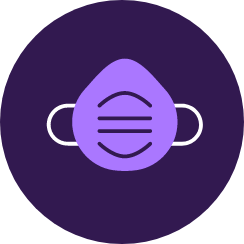 Personal Hygiene
Our crew maintain high hygiene standards in the cabin, including wearing face masks and practicing proper hand-sanitising procedures. Our aircraft also carry appropriate personal protective equipment.
Hand sanitiser is available before, during and after your flight. Our ground and cabin crew are always happy to guide you to the nearest sanitation point.
Guests are encouraged to bring and use their own face masks and hand sanitiser for their journey. Face masks and sanitiser are available to guests onboard.
In accordance with Government requirements, face masks are required to be worn in Australia airports and on all domestic Australian flights, except in limited circumstances. Further information on passenger face masks..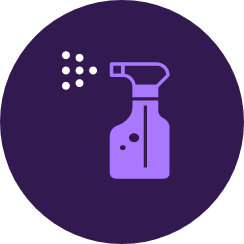 Increased cleaning procedures
We continue to maintain high cleaning standards and have increased the frequency of cleaning on the ground and in our aircraft using a special long-lasting antibacterial and antimicrobial cleaning agent. High touch and high traffic areas such as seat areas, kiosks and door handles, are wiped down and sanitised frequently. Between flights, seatbacks and headrests are wiped down and sanitised.
All of our aircraft undergo a rigorous and thorough nightly cleaning procedure, which includes the disinfecting of seats, tray tables, armrests, window and shades, seatback entertainment screens, lavatories, galleys, doors and interior walls.
Mental health
We understand that this is a difficult time for many of our guests, and that a return to getting 'out and about' and travelling can cause some anxiety.
The Federal Governments Head to Health program provides resources for COVID-19 support.
Virgin Australia partners with RUOK, Black Dog Institute, and Smiling Mind; and also recommends their resources.
Coronavirus cases onboard
We understand some guests may be concerned about recent flights where a passenger has been confirmed to have coronavirus. We are working closely with the relevant health departments, who will to contact any guest directly who may be considered at risk of contracting the virus.
Please be assured that because of extensive industry collaboration and the adoption of a multi-layered approach, the risk of COVID-19 inflight transmission in Australia remains low.
As a member of the International Air Transport Association (IATA), we continue to adopt industry-wide COVID-19 recommendations and contribute to global research which points to low-risk of COVID-19 transmission inflight.
If you require further information about coronavirus, please call Coronavirus Health Information Line on 1800 020 080.
If you are experiencing flu like symptoms and are concerned about your health, please call the Healthdirect hotline on 1800 022 222.
If you would like to confirm if you were onboard a flight where another passenger has tested positive to coronavirus, please contact your relevant tate health department or visit their website via the links below: