Passenger Promise | Coronavirus Customer Hub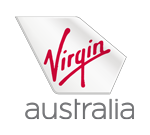 COVID-19 (Coronavirus)
Customer Hub
A little reassurance when it's time to fly
We all know COVID-19 is causing unprecedented change and uncertainty in our world, but at Virgin Australia, our guests have always been, and will always be our first priority.
We're taking extra steps during this time to help protect you and your booking – we call it our Passenger Promise.
We've implemented changes to our customer journey to help keep you safe, and have updated our policies so you can book with confidence.
Our promise to you
Flexible Flying
To give you greater peace of mind when booking your next flight, we've extended our Flexible Flying policy for travel up to 30 April 2022.
We know flexibility is more important than ever. That's why we're offering unlimited changes and waiving the change fee, and providing the option to cancel your booking and opt for a credit with no cancellation fee*.
Book now for travel up to 30 April 2022
Unlimited changes permitted with no change fee
Cancel (to credit) with no cancellation fee
Change or cancel an existing booking
Health and wellbeing
The health and safety of our guests and crew is our top priority. We've made changes to our customer journey to help keep you safe and minimise risks associated with Covid-19.
Wearing a face mask can reduce the spread of droplets from coughs, sneezes and breathing by more than 90%. In accordance with the latest government advice, all guests are required to wear a mask within domestic airports and onboard all Virgin Australia flights.
Contactless Check-in available online or via the Virgin Australia App.
Conducting pre-departure COVID-19 health questionnaire.
Face masks and sanitiser provided to all guests.
High Efficiency Particular Air (HEPA) filtration. (Basically using science to clean the air)
High touch and traffic areas sanitised frequently, along with rigorous and thorough nightly cleaning.
Reduced in-flight offering to minimise contact between crew and guests.
Find out more
Explore our Health & Wellbeing video series where we answer common questions about our COVID-19 practices below.
Book a flight