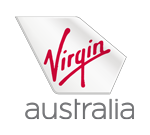 COVID-19 (Coronavirus)
Customer Hub
In uncertain times, one thing is certain – our commitment to you.
COVID-19 is causing unprecedented change in our world. During this challenging time, we want you to know that our customers are always our first priority.
Domestic and international travel has been heavily impacted, and as a result we've had to make some temporary changes to our services in the interest of our guests, our team, and the community. We'll do our best to keep you informed as the circumstances change, so please continue to check back here for the most up to date information.
Latest information
Virgin Australia is working rapidly with public health authorities to identify guests who may have recently had close contact with a confirmed case of COVID-19.
In line with the recommended State and Territory health advice, guests on the below listed flights are advised to:
• Immediately self-isolate
• Get tested for COVID-19
• Await direct contact from their relevant state health authority
24 June 2021
VA369 Brisbane to Townsville
25 June 2021
VA939 Sydney to Brisbane
VA334 Brisbane to Melbourne
VA454 Darwin to Brisbane
26 June 2021
VA827 Melbourne to Sydney
VA517 Sydney to Gold Coast
VA524 Gold Coast to Sydney
27 June 2021
VA374 Townsville to Brisbane
14 July 2021
VA1139 Sydney to Ballina
16 July 2021
VA791 Brisbane to Cairns
18 July 2021
VA466 Brisbane to Perth
If you believe you are showing symptoms seek medical advice. You may also contact the National Coronavirus Helpline for more information on 1800 020 080.
For more information, please visit your relevant state or territory health department website as your primary sources of information.