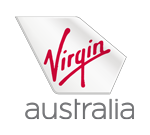 COVID-19 (Coronavirus)
Customer Hub
In uncertain times, one thing is certain – our commitment to you.
COVID-19 is causing unprecedented change in our world. During this challenging time, we want you to know that our customers are always our first priority.
Domestic and international travel has been heavily impacted, and as a result we've had to make some temporary changes to our services in the interest of our guests, our team, and the community. We'll do our best to keep you informed as the circumstances change, so please continue to check back here for the most up to date information.
Update on Virgin Australia Group
The Virgin Australia Group has entered voluntary administration to recapitalise the business and help ensure it emerges in a stronger financial position on the other side of the COVID-19 crisis
Velocity Frequent Flyer, whilst owned by the Group, is a separate company and is not in administration.
Virgin Australia is still open for business and continue to operate  all scheduled flights which are helping to transport essential workers, maintain important freight corridors, and return Australians home.
The intention of the administrators is to undertake a process to restructure and re-finance the business and bring it out of administration as soon as possible. 
Virgin Australia has been an important part of Australia for 20 years and we're determined to keep flying into the future.
An update on Velocity Frequent Flyer redemptions
Virgin Australia domestic Reward Seat and Any Seat bookings have re-opened for travel from 20 July 2020 to some of our most popular Australian destinations. Points redemption on hotels is also now available for travel from 20 July 2020 onwards.
Redemption on Europcar will be available to Velocity members by 31 July 2020. Other redemption opportunities aren't available for the time being, but we'll update you as that changes. For more information, see the Velocity website.
Information for impacted Tigerair customers
Due to the expanded travel restrictions imposed by the federal and state governments' and territories, Tigerair have announced a temporary suspension of all services, effective immediately.
Tigerair customers can request a credit for their flight by contacting Tigerair.
Information for guests travelling on our partner airlines
If you have booked with Virgin Australia but are travelling with our partner airlines, you can request to change or cancel your booking.
For updates on our partner airlines, please see below.