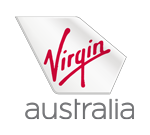 COVID-19 (Coronavirus)
Customer Hub
In uncertain times, one thing is certain – our commitment to you.
COVID-19 is causing unprecedented change in our world. During this challenging time, we want you to know that our customers are always our first priority.
Domestic and international travel has been heavily impacted, and as a result we've had to make some temporary changes to our services in the interest of our guests, our team, and the community. We'll do our best to keep you informed as the circumstances change, so please continue to check back here for the most up to date information.
Latest information
The Virgin Australia Group has made several announcements that may change your upcoming journey with Virgin Australia or Tigerair.
For more information on these announcements please see the links below.
Los Angeles and Japan international flights
Long-haul international operations are an important part of the Virgin Australia business. However, given current international travel restrictions, the airline will continue to suspend flights to Los Angeles and Tokyo with the intention to recommence and grow long-haul flights when sufficient demand returns. Customers will continue to have access to international markets through the airline's codeshare partners.
Short-haul international destinations remain suspended. We intend to resume these services when travel restrictions lift and demand returns.
Guests who held upcoming bookings for Virgin Australia operated flights to Los Angeles or Tokyo have been provided travel credits for these impacted services. This is an automatic process and would have been sent to the nominated email address on the booking.
Tigerair update
Virgin Australia Group has made the decision to discontinue the Tigerair brand however will look to operate a similar brand in the future when the domestic market recovers.
Guests who held credit or upcoming bookings with Tigerair will receive a credit to the full value of their booking to be used with Virgin Australia for travel until 30 June 2023.
Please note, there is no action necessary to redeem your credit as this will be processed automatically and further information will be sent to the nominated email address on the booking.
More information for Tigerair guests
Velocity Frequent Flyer redemptions resume
Virgin Australia domestic Reward Seat and Any Seat bookings have re-opened for travel from 21 July 2020 to some of our most popular Australian destinations.
Points redemption on flight upgrades and hotels are also now available for travel from 21 July 2020 onwards.
Redemption on Europcar is now available for travel from 31 July 2020 onwards.
Guests are also able to book flights directly with our partner airlines via their websites and receive reciprocal Frequent Flyer benefits, including earning Points and Status Credits when they fly. For updates on our partner airlines, please see below.
Other redemption opportunities aren't available for the time being, but we'll update you as that changes. For more information, see the Velocity website.